Holidays - the very best time of the year!

Arrive...
Disconnect from the outside world and daily life...
Relax...
Feel good...
Recharge your batteries...
Experience new things and sensations...
Enjoy your stay...

Make yourself at home.
Our family-friendly farm is the perfect place for a relaxing holiday.
Our son Tobias in action...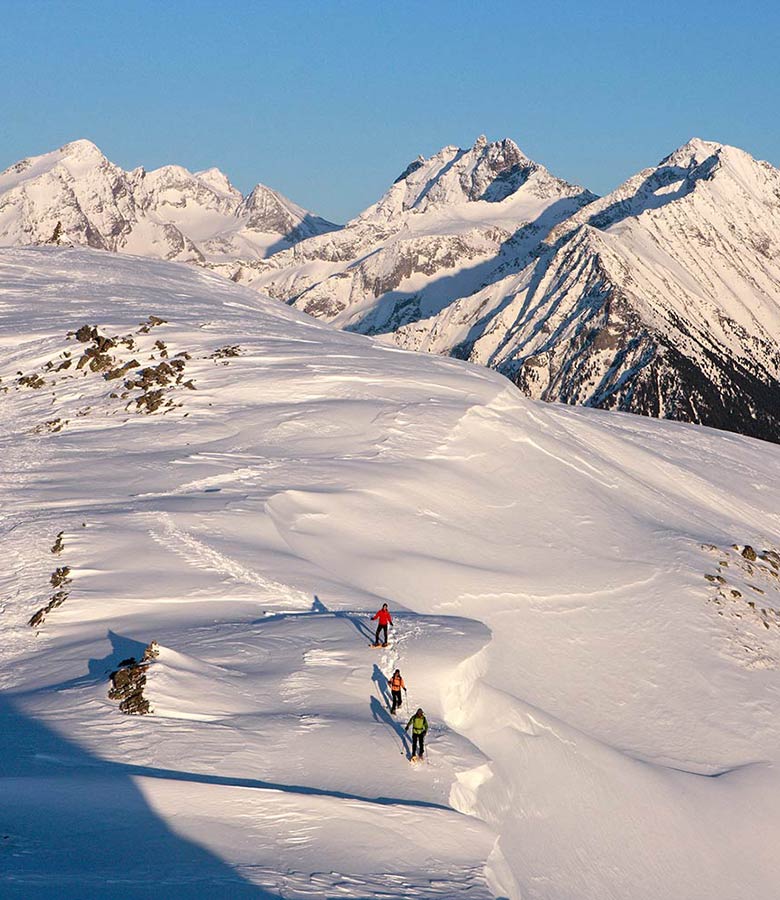 ---
Skiing and Snowboard
---
Situated in the beautiful Pustertal Valley, Kronplatz is considered by many to be the number one wintersports resort in South Tyrol.
A day on the slopes in Kronplatz really does offer everything you could wish for on holiday.

www.kronplatz.com
---
---
Cross country skiing
---
Cross country skiing is a sport for gourmets of nature with a tendency toward quiet. Freshly fallen snow, trees in their winter postcard pose, with the sky boastful in its deepest cobalt blue. Along the trails, the softest sounds of nature can be heard.

www.kronplatz.com
---
---
Snowshoe hikes
---
Snowshoe hiking means being a guest in the deep whiteness of the undisturbed snowy landscapes, quietly passing by in respectful harmony with nature and its inhabitants.

www.kronplatz.com
---
---
Winter hiking
---
A hiking paradise in any season: even the winter world of the Kronplatz Holiday Region can be wonderfully experienced on foot on pleasant groomed paths.

www.kronplatz.com
---
---
Ice skating
---
If you are looking for ice skating fun with your family or friends
on your winter holiday, St. Georgen and Bruneck
have many different options.

www.kronplatz.com
---
---
Sledding
---
Trudging upward, taking a seat, sledding down. The sport on runners works according to easily conceived principles – and: sledding can be done anywhere that the snow conditions permit.

www.kronplatz.com
---
---
Cron4 Wellness Oasis
---
With five different pools (Funpool, Activepool, Solepool, Sportpool and Babypool) and a 75-metre-long (80-yard) water slide, the Cron4 Wellness Oasis is guaranteed to bring fun and relaxation to the whole family.

www.cron4.it
---
---
We will gladly help you with your holiday planning.